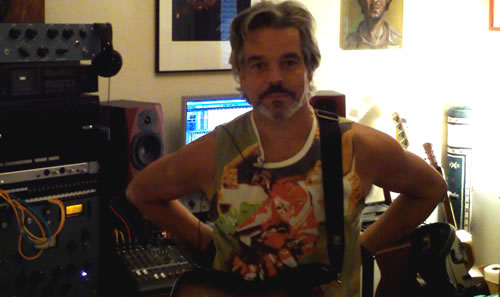 B
ack in 2004, I built my own Universal Audio Teletronix La-2a compressor and Pulse Techniques EQP-1a program equalizer for use in my studio here in Southwest Florida.
I subsequently published all the research material I had gathered for both pieces, including wiring layouts I'd created myself to aid in their assembly. The layouts and associated information remain posted at my original audio site, recproaudio.com, and over the years have been downloaded and used by hundreds (if not thousands) of DIYers around the world.
In 2012, I launched this site, pulteceqp1a.com, to offer Pultec equalizer kits and completed EQs to the general public.
I'm a bit of a perfectionist and it is my philosophy to provide the absolute best products that I can. As such, I am not interested in cutting corners using sub-standard components or creating shortcuts with printed circuit boards where they do not belong. What I offer are things that I have built myself and use myself.
Importantly, if one considers Universal Audio's La-2a (from 1968 on) most all components reside on a prototype board and are wired from that board to their destinations, including the power supply. This is what I modeled the RecPro Audio Pultec EQP-1a after. It's an elegant design that makes point-to-point assembly less problematic, and if UA still employ it after 45 years, you know it has to make very good sense. (It goes without saying that the architecture has been proven quiet and reliable.) Further toward that end, major component placement for the RPA Pultec was carefully thought out and is by no means accidental. Notwithstanding the architectural orientation accommodating modern components, the RPA circuit remains exactly the same as dictated by the original Pulse Techniques EQP-1a schematic.
As a merchant, I take my responsibility to my customers very seriously and work every day to the best of my ability to provide excellent service and support. Even with a slow global economy, the cost of doing business continues to escalate with components getting more expensive seemingly every month, however I do my best to work efficiently and often absorb losses to keep prices as stable and low as possible. Likewise, I've worked hard to source the most cost-effective shipping options and have optimized packaging to especially help international customers.
When I look at what's happening on the DIY front out there on the 'Net, I see a lot of great things. Unfortunately, I also see quite a lot of terrible things. Too often, I have asked myself, how could someone go to the trouble and expense to build such a wonderful piece of gear; yet be so careless in the layout and/or throw it together with such terrible parts? It's just counter-intuitive to me; why not build the best outboard gear you possibly can?
This is what I am doing here - helping people build the best Pultec they possibly can.
Thank you for your interest, and please feel free to contact me at 239-689-5941 or email with questions and/or comments.
Best,
Rondo
RecPro Audio
PultecEQP1a.com is a division of RecPro Audio and serves as the dedicated site representing equalizer reproductions and kit offerings.